Skip to product information
Mayamy Lash and Brow Protein Reconstruction Mini Set
$125.00 Sold out
All orders ship
from Austin

First brow lamination
US company in 2019

Hybrid Tint Certificate for FREE
Mayamy Lash and brow Protein Reconstruction mini set
Total reconstruction of damaged eyelashes and eyebrows with protein! Lifting, thickening, filling of damaged parts, restoration of the natural structure and deep moisturizing of eyelashes – the result is noticeable after the first procedure.
What is the difference between this and the Mayamy Brow Perm?

This is basically a Non-Thioglycolate perm for both Lashes and Brows. It is a cysteine-based perm, which is gentler on the hair. It Breaks down the Disulfide bonds in your hair and restructures them, just like a Thio perm would do, but it does so more gently using an amino acid instead of salt like Thio-based perms. It is also supposed to be "Hypoallergenic" although you must still patch-test because people are allergic to everything. The difference is that Cysteine-based perms do not last as long as the Thio ones, but this is marketed to last 6 Weeks.
This is similar to the Elleebana Profusion set. Very similar chemical composition, but from Mayamy!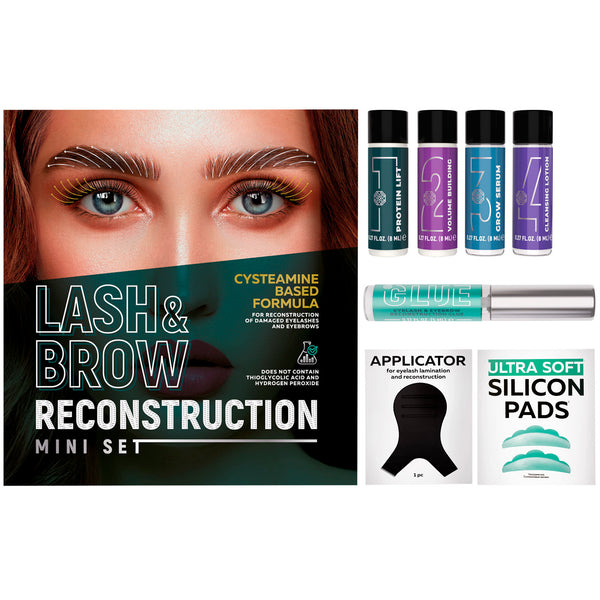 Mayamy Lash and Brow Protein Reconstruction Mini Set
$125.00