Skip to product information
Infinity Hybrid Siren Metallic Mapping Stack (In Stock NOW)
$19.99
Store Availability
✓ Available for pickup
All orders ship
from Austin

First brow lamination
US company in 2019

Hybrid Tint Certificate for FREE

Introducing the "Infinity Hybrid Siren Mapping Stack," six vibrant mapping paste colors created exclusively for professionals in the world of brow artistry.

Dive into a world of creativity with the metallic shades: Hot Pink, Deep Purple, Dark Blue, Bright Turquoise, Seafoam Green, as well as a pristine, Matte White. These captivating colors empower professionals to craft stunning, eye-catching brows that make a statement.

Our stack inspires techs to explore new horizons in brow artistry, express their unique style, and elevate their work to new heights. It's the must-have product for professionals looking to add a splash of vivid hues to their Instagram photos and videos, showcasing their artistic talent to a global audience.

Elevate your brow game with the "Infinity Hybrid Siren Mapping Stack." Unleash your artistry and let your brows tell a vibrant story, captivating clients and followers alike.
Our Mapping stack contains Six 5-gram containers. 30g of total product.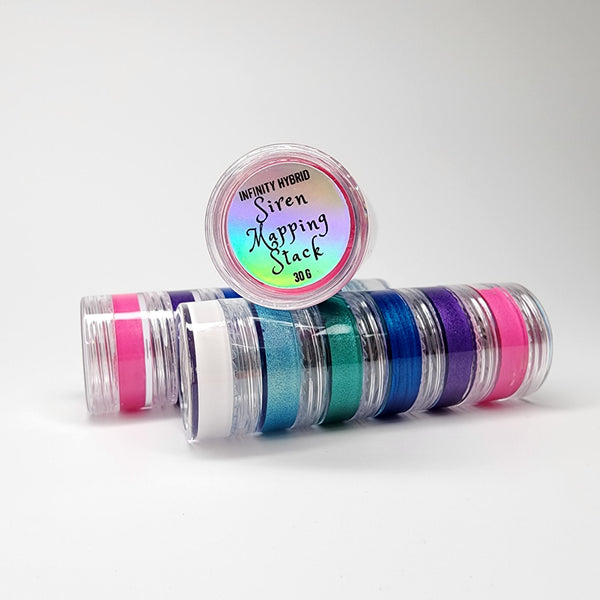 Infinity Hybrid Siren Metallic Mapping Stack (In Stock NOW)
$19.99