Skip to product information
MicroArtistry Hard Wax for Sensitive Skin
$21.00
Store Availability
✓ Available for pickup
All orders ship
from Austin

First brow lamination
US company in 2019

Hybrid Tint Certificate for FREE
In stock NOW! 
MicroArtistry Hard Wax for Sensitive Skin
This wax was designed for sensitive areas, Brows, Upper lip/ full face, and bikini/underarm. It stays very soft and flexible throughout the waxing process. There is no chipping or breakage when using this wax! Perfect for after Step 2 of Brow Lamination! 
Instructions for use: Heat wax beads in a wax warmer, the melting temp is 131 degrees F. Wax should be the consistency of honey. Apply in direction of hair growth, wait for wax to cool, and holding the skin tight, quickly remove wax in the opposite direction of hair growth.
Warning: For professional use only. Always test the temperature of the wax on your inner wrist before applying to the client. Wax is flammable and can burn skin if allowed to get too hot. Always use a wax warmer. Never double-dip wax sticks to prevent cross-contamination of the wax. Only use on intact, healthy skin. Do not use if client is using acids or retinols. Bag weighs 500g.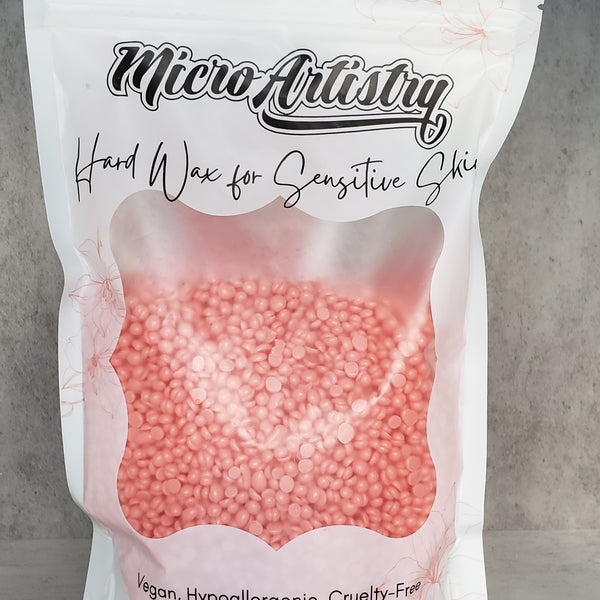 MicroArtistry Hard Wax for Sensitive Skin
$21.00