Skip to product information
Supercilium Oxydant Developer (for Hybrid Dye)
$12.00
Store Availability
✓ Available for pickup
All orders ship
from Austin

First brow lamination
US company in 2019

Hybrid Tint Certificate for FREE
The Oxydant Developer is a product created especially to mix with every color of thee Brow & Lash Dye. The texture of the Oxydant Cream makes it easy to mix the dyes and provides consistent and long-lasting results for all brow and lash treatments.
All supercilium Brow and Lash Dye products should be mixed on a 1:1 ratio. This means you have to use equal parts of dye and the cream developer. Mix the dye and developer together in a non-metallic dish. Mix the products until the color is consistent and the texture is smooth. Leave the dye to sit for 1 minute, before applying to the brows or lashes. This minute is needed to begin the oxidizing process and is very important to get the right results with the oxydant cream. 
Note: always do a patch test at least 48 hours before using the Brow & Lash Dye or related products on new clients and clients that haven't done a tinting treatment in the last 6 months. 
INGRIDIENTS
WATER, HYDROGEN PEROXIDE, CETEARYL ALCOHOL, CETEARETH, PHOSPHORIC ACID, TETRASODIUM PYROPHOSPHATE, SODIUM STANNATE.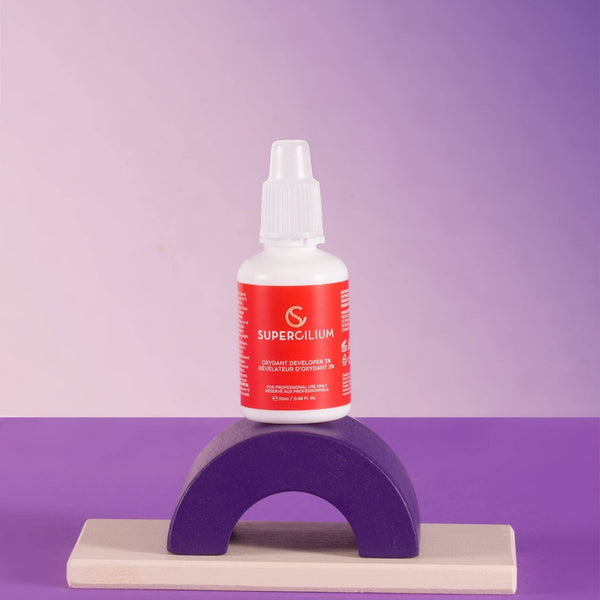 Supercilium Oxydant Developer (for Hybrid Dye)
$12.00