Skip to product information
GLAZE Backbar 10ml IN STOCK NOW
$52.00
Store Availability
✓ Available for pickup
All orders ship
from Austin

First brow lamination
US company in 2019

Hybrid Tint Certificate for FREE
 Our same great Lamination formula has been repackaged and enlarged to a back bar size! You can now purchase each product, ELEVATE, BALANCE and GLAZE separately and in larger sizes!
Our 10ml GLAZE syringe package is perfect for the busy lamination artist who needs a stable, airless product with no waste! Our design ensures freshness and longer shelf life!
One 10ml syringe, when used conservatively, should be enough product for 40 or more Brow Laminations. We made GLAZE smaller due to the formulation of the product. (You don't need as much of this product as you do ELEVATE and BALANCE.)
ONLY use with MicroArtistry's ELEVATE, BALANCE and Aftercare!
THIS PRODUCT IS TO BE USED ON BROWS ONLY AND NOT LASHES.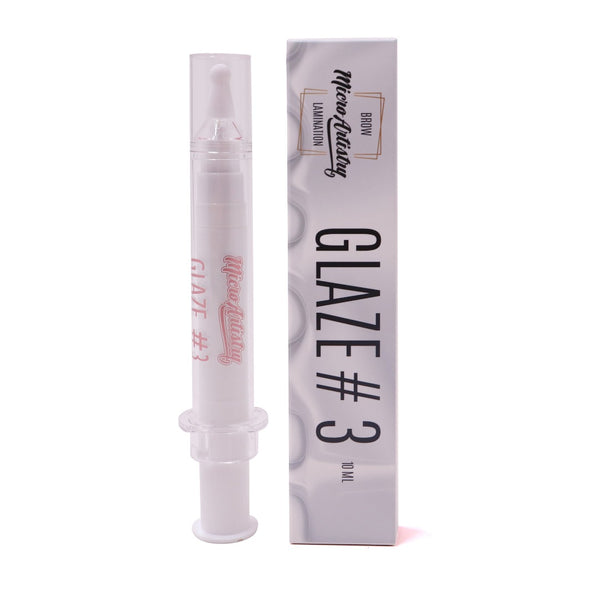 GLAZE Backbar 10ml IN STOCK NOW
$52.00