Skip to product information
MicroArtistry Brow Highlight Set
$22.95
Store Availability
✓ Available for pickup
All orders ship
from Austin

First brow lamination
US company in 2019

Hybrid Tint Certificate for FREE
MicroArtistry Brow Highlight Set
The very first Brow Highlight set on the market, designed specifically for under-brow concealer. At MicroArtistry Academy inclusivity matters. We wanted multiple colors for multiple skin tones. No more bright undereye highlight that doesn't match your client's brow! With our highlight set, you will find warm, cool, and neutral tones that you can match to the skin tone of any client that enters your studio.
MicroArtistry Brow Highlight Set- Often imitated, never duplicated!
Use with MicroArtistry Brow Brush B-01 for best results! 

The palette is 4" by 6" size. Each individual pan is about an inch in diameter.  
 If you want to buy the Brush set and the Highlight set together, you can second option and save $5 when you buy together vs buying separately! (Highlight set is $22.95 and Brush set is $16.99)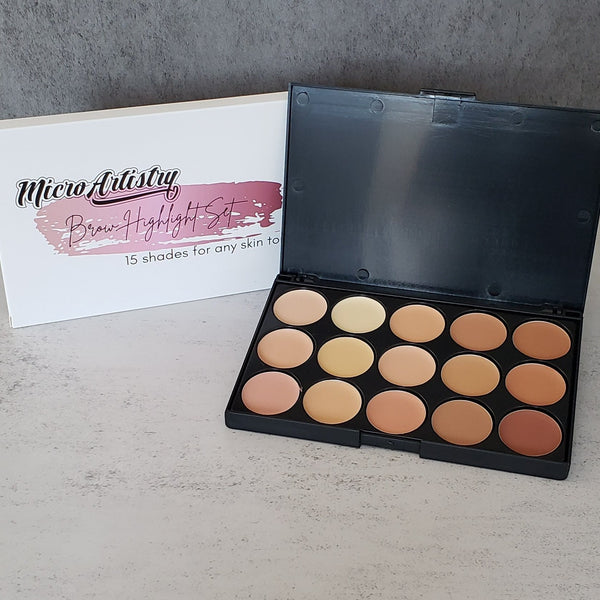 MicroArtistry Brow Highlight Set
$22.95